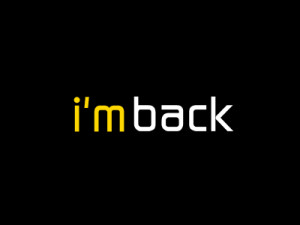 Assalamualaikum ,
Yow people , how's your day ? So today i decided to write something on my blog since i have not even touch or open my blog for a while. i mean its about two years i'm not doing anything for my blog. Ughhh so sad.
Actually , i don't remember my password since i have so many blogs. Trust me ! A lot ! . And i'v been so busy with my studies. By the way , i'm currently study at UniKL MSI. wow just wow. Hurm , let me think , should i tell you guys about my university life ?
Well , of course everyone has their own ups and downs lifestyles in university. like mine too. But , what i can tell you guys is i am having so much fun with my classmates. Not to forget that my class is currently MDD 3A. MDD means Mechanical Design Development. so yaaa , that's the course i took in MSI.
As i mentioned above , my classmates are super duper very crazy , funniest , weirdo kinda people ! They are very friendly and talk active persons. by the way , THEY ARE BOYS ! In my class , we have 25 persons but Man decided to not continue his study so leave 24 of us. 22 boys and 2 girls. Kinda very scared for the first time because I DON'T TALK WITH BOYS OFTEN ! but the i just realized that i need to go through this situation one day. But then , in semester one i have already make friends with them one by one.
Ye la , cause in short semester , i only knew Furqan , Azim , Akief and my lovely best friend Insyirah. It took about one semester to get know everyone of them. During semester two , i finally knew everything about them. HAHAHA.
Not to forget that MSI really change me A LOT ! A LOT ! A LOT ! . To be honest , i joined every single programs that MSI have ! especially on leadership training i guess. i don't know what to call. but it was super duper fun ! well , i don't want to become a 4K student. Kelas , Kafe , Komputer and Katil kinda student. I want to create my own memories here in MSI. So that , one day when i getting older , i can tell a story to my children and ............... hahahahaha.
Okay so i think i might stop writting now. Just ignore my broken english ~ like nobody cares !
See you in my next post.
xoxo
-alifahzahirah-